Tips to get back on track
Quick question, three weeks into 2021, how is your fitness resolutions for 2021 going?
There's nothing wrong with overeating during the holidays, the problem is the difficulty in getting back to our regular portions afterwards! Here are a couple of tricks to help:
Drink a glass of water before you eat
Fill up your plate completely with food, but use a smaller plate 😉
Drink a glass of water after you finish your plate
Wait a few minutes before consuming more, it can take up to 20 minutes to feel full once we start eating #funfact
There's an app for that
Peloton and FitOn are great workout apps with a wide variety of options catering to all fitness levels. Many workouts don't require any equipment, but I use old textbooks or cleaning products as weights when needed 🙂
Peloton is approximately 12$/month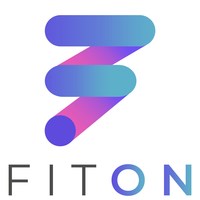 FitOn is FREE (option to pay for PRO version)
---
Sarah is a full-time MBA student at HEC Montréal. Previously, she worked as a physiotherapist and personal trainer. Even though she is now exploring new endeavors in the business world, she sticks to her values of eating well and staying active. She is here to share some easy tips and tricks on a weekly basis!